Comcast To Begin Beta Testing Their HD TiVo?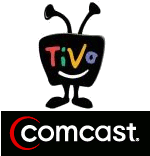 According to this thread on AVS forum, Comcast plans on beta testing their HD DVR with TiVo software next month! This could just be a rumor but it sounds legit since the Comcast TiVo deal has been in the open for quite some time now.
If anybody gets their hands on a Comcast TiVo DVR, I would love to hear about it. I'm not a Comcast user but, I'm sure there are a lot of people who would be interested in getting more information.
Thanks Mike!
About Author