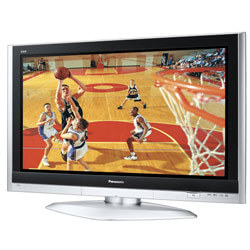 I just purchased a 42" Panasonic plasma. In just one short week, I am already addicted to HD. I don't have many HD channels however, the ones that I do have are a pleasure to watch. I find myself watching shows that I never would have watched, simply because it is in HD.
The only problem with this scenario is that the Series 2 TiVo doesn't allow me to record HD. If I want to record HD content and I don't want to go with satellite, I really only have one option. This option would require me to cheat on my TiVo and pickup Adelphia's DVR so that I could record HD. I bet you never thought you would hear me say it but I may need to cheat on my TiVo and pickup an Adelphia DVR just for HD content. I'd hate to do it but if the Series 3 TiVo doesn't come out soon I might be forced to do it.
Come on TiVo; provide us with an update on the Series 3 TiVo. How much is it going to cost? What will the service plan be like? When is it going to be released? Any type of news might help me to hold off on getting one of those crappy Adelpia boxes. I'm probably one of your biggest fans but I just can't keep sitting around waiting. I'd hate to do it but I may just have to commit adultery and pick up an Adelphia HD DVR :(.
About Author