Hey TWC, Didn't You Get The Memo?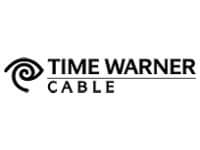 Based on the following email that I received from John, it looks as though the folks over at Time Warner Cable (TWC) never got the memo that TiVo sent out. I suspect that other people will have the same problem when they try and get a CableCard so; I decided to post his email here. Hopefully it will help somebody out….
Just an FYI that I thought you might like to hear about since I haven't seen any other postings yet from TW customers…

I purchased a Tivo series 3 from Circuit City that will arrive today (Friday). After getting the shipping notice, my fiance Robyn started the painful process of trying to arrange Cablecard installation through Time Warner in Columbus, Ohio.

As expected, it didn't go well. Customer service refused to believe that a Cablecard Tivo existed. They informed her repeatedly that a Cablecard went in a *TV*, not a Tivo, then proceeded to ask her over and over what type of TV she thought a Tivo was. She asked to speak to another support person.

The second support person asked the same questions and repeated the same thing, and, on top of it, chastized her for wanting to get rid of bidirectional service. "Why would you want to give up On-Demand Service?" At some point she mentioned that she wanted *2* Cablecards for the Tivo, and they basically told her she was insane – ie. 1. "A Tivo isn't a TV", 2. "2 Cablecards would be for 2 TVs".

Finally, Robyn asked to speak to a sales manager. The sale manager was less hostile, but didn't believe that a Cablecard Tivo existed. Robyn explained the particulars, cited the FCC mandate as well as the well-publicized Internet snafu with TW in North Carolina. The sales person, at that point, seemed to believe she knew what she was talking about and agreed to look into it and call us back. (She gave them my number for the callback  )

About 45 minutes later, the sales manager called back and appologized, said that he was still doing alittle investigating to make sure there weren't any known issues with some "new release" of Cablecards they had just gotten in, but went ahead and scheduled our install for this Saturday between 3 and 6pm (read "noon to 2 or 10pm" in TW-speak). He also indicated that we would be the first people in central Ohio to be doing this.

At any rate, hopefully this will all have a happy ending. If there are other TW customers out there, I'd bet they can expect the same problems we encountered – clueless customer service and quite a bit of condescending behavior. They really don't want to give out Cablecards… that much was apparent – Tivo or not.

Interestingly enough, I *may* have kept my TW HD DVR if it weren't for the fact that in this area, Time Warner is feuding with the local Fox and ABC affiliates (Sinclair Broadcasting). As a result, they haven't carried either of these networks in HD for the past 2 years. Every other local cable company DOES, but Time Warner won't pay the fees that Sinclair broadcasting wants. (Unfortunately, I'm in a nice area that the other companies don't service). The result of this stubborn BS is that I have to run a Windows MCE box to get OTA HD Fox and ABC (Bones and Lost  ). The Tivo FINALLY provides me with a consolidated solution for all my channels.

Anyway, that's my story. Thought you might be interested.
If you have a problem getting a CableCARD from your cable company, I would recommend doing what MegaZone said. Let your CC know that the Series 3 TiVo is on the list of devices which have been CableLabs certified and that they (the cable company) are required to provide CableCARDs for any device on this list.
About Author