Time Warner Won't Support The Series 3 TiVo?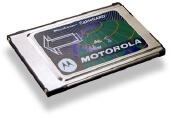 Update 08/04/2006 @ 8:57 PM EST: Time Warner Cable Raleigh, NC has apologized for providing misinformation!
Update 07/31 @ 9:22PM EST: TWC has contacted a user on TiVoCommunity.com to let him know that TWC will provide CableCARDs for the Series3 TiVo.
According to a complaint on consumerfury.com, Time Warner in Raleigh, NC has said that they won't support installing a CableCARD in the Series3 TiVo. Nor will they allow TiVo to access their network (not sure how they would prevent this).
Dear G***** C*****, TRACKING NUMBER: 88187 Inquiry: Just to confirm, you are saying that when the Series 3 Tivo's are released, you will not be providing cablecards for Tivo Series 3 owners? Submitted: by gc****@**********.com

Response:Time Warner Cable of Raleigh does not provide support for or allow TIVO devices on our cable network. Time Warner Cable provides DVR service and equipment for customers that would like to record programs and watch them later. Cable Cards will only be installed on Cable ready, Cable Card slot available television sets. This policy is subject to change at the discretion of Time Warner Cable of Raleigh.
If this is true there are going to be a lot of people who are going to be pissed off. I'm not even sure if Time Warner can do this since the whole CableCARD thing was a government mandate.
If you want to find out what your local Time Warner has to say about this you can contact them using this page. If they tell you that they won't support the Series3 TiVo then you can file a complaint with the FCC.
I plan on calling my cable company (Adelphia) tomorrow. I will let everybody know what they have to say. If you get a chance, you might want call your cable company. I'm interested to hear what Comcast and other cable companies have to say.
Update: 07/27 @ 11:16 PM: Looks like TWC in Los Angeles is saying the same thing…
Update: 07/26 @ 9:58 PM: The consumerfury.com complaint has been updated. Apparently the individual who posted the complaint contacted the Raleigh Telecommunication Commission about the problem. The RTC replied back essentially saying that TW is under no obligation to support a CableCARD install in a Series 3 TiVo. Check out the complaint for more information and additional followup.
I'm especially concerned about this because my cable provider (Adelphia) is about to switch over to TW in the near future. Has anybody else contacted their cable provider to find out what they have to say?
About Author